Top Fifteen Best Christmas Comic Covers #9-7
Here comes the next three!!




#9



Action Comics #93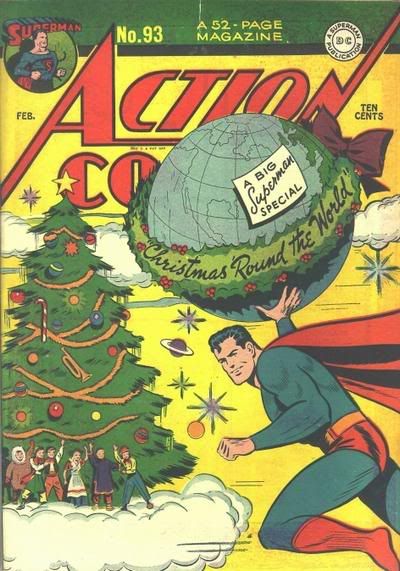 This is a very nice cover by Jack Burnley, from the February 1946 issue of Action Comics.

It uses Superman's powers in a good way, but it also gets across the grandness of Christmas in such a way as to appeal to a kid.

That being said, like the Batman #33 cover, there is also a certain sparseness that I think Burnley could have used up a bit more.

Still, VERY strong piece.

Now some Jack Burnley trivia!

He was a sports cartoonist (which is what he returned to in 1947).

He was the first artist on Starman.

He also drew the FIRST time that Superman and Batman ever appeared together in print, on the cover of World's Finest Comics #2!



#8



DC Special Series #21 - Super-Star Holiday Special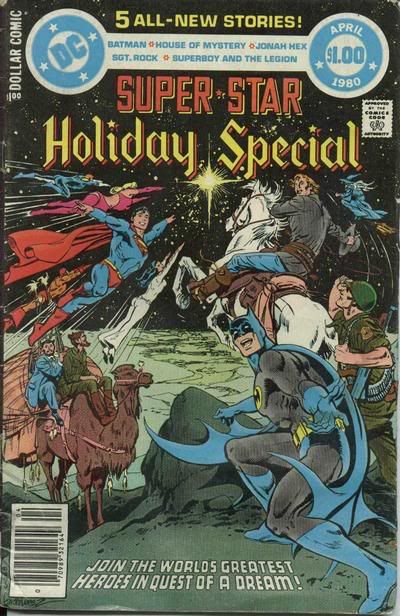 I like Jose Luis Garcia-Lopez.

So do you.

This is a very good drawing.

However, I think it just does not have the "it" factor to be higher on the list. Still, very nice cover.

#7

Walt Disney Christmas Parade #6




Tony Strobl is generally known (besides being the guy who probably drew more Disney comics than ANYone) for his simple art, but that is not evident on this piece, which is very rich.

And I like the way he fills the entire cover, basically (even while working with a fugly logo).

And you can't get more Christmas-y than Santa's sleigh!

A top notch job from a comic legend!

Okay, that's #9-7! Tune in tomorrow to see the next three covers on the countdown! What (non-Liberty Meadows) cover will be #1?!?!