Top Fifteen Best Christmas Comic Covers #12-10
Here comes the next three!!




#12



Adventures of Superman #487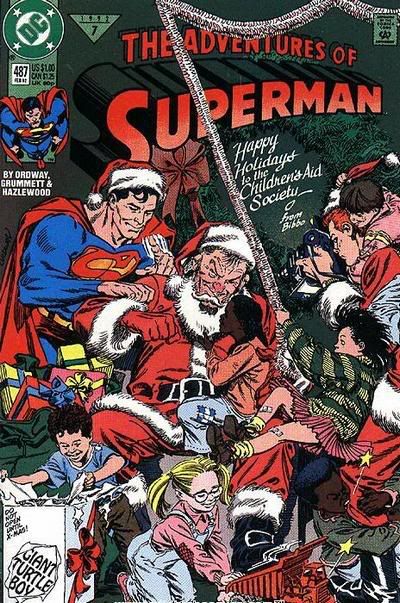 This is a really, really good drawing by Jerry Ordway, and very likely would have ranked much higher on the list if it were not for the fact that it is starring, as the main character of the piece, Bibbo Bibbowski, who, while I enjoy the character, is not the type of iconic character that would make a cover more memorable. Sorta like having Free Spirit or Jack Flag in your comic book.

#11

Batman #33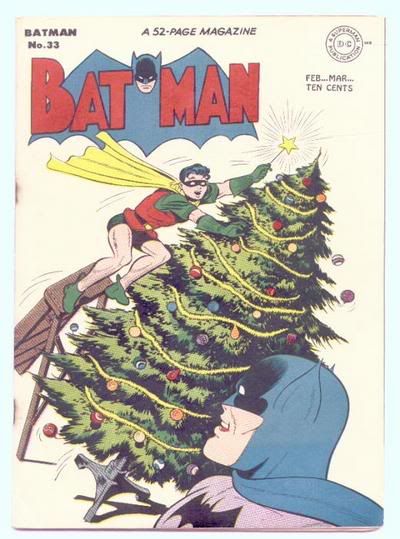 What impresses me about this Dick Sprang cover from 1946 is its willingness to try something DIFFERENT.

It is quintessenially CHRISTMAS, while still being okay with being FUNNY.

I admire that (can you imagine anything like this on a Batman cover nowadays?)



#10



Marvel Treasury Edition #8




This gets credit for having the heroes all chipping in together to trim a tree (which is a good idea), but loses points by artist John Romita having Luke Cage trimming the tree with his bracelet things? That's just weeeeeeird. The Hulk with a Santa beard is a nice touch, but where is this kid coming from?!? Are we to really celebrate Marvel superheroes kidnapping a small child?!?!

Okay, that's #12-10! Tune in tomorrow to see the next three covers on the countdown! What (non-Liberty Meadows) cover will be #1?!?!