Comic Book Urban Legends Revealed #26!
This is the twenty-sixth in a series of examinations of comic book urban legends and whether they are true or false. Click
here
for an archive of the previous twenty-five.
Let's begin!




COMIC URBAN LEGEND

: US Postal Laws made for some interesting comic title transitions.



STATUS

: True

My pal MacQuarrie reminded me of this fact recently (it is funny the stuff you have in your brain that you forgot you knew!) in his post here.

You see, postal service laws require (or at least they did require at the time) that, whenever a publication begins a new volume, that is reapply for a new postal code for subscriptions, and, naturally, pay a new fee.

Magazines generally could afford such a fee, so they were fine with starting a new volume each year.

Comic companies, however, did NOT like to pay this fee, so they would not start a new volume, but rather simply change the title of the book to the new feature (as a "#1 issue" did not have the same panache back then) when the book changed features.

The most infamous example of this frugality HAS to be EC Comics and their Moon Girl character.

Moon Girl began in the late 40s as a new superheroine.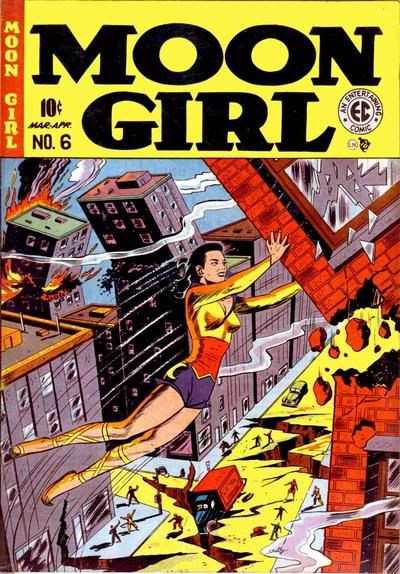 But this was when the superhero fad was drawing to a close, so EC quickly picked up on the new CRIME comic angle, and changed the name of the book to Moon Girl Fights Crime.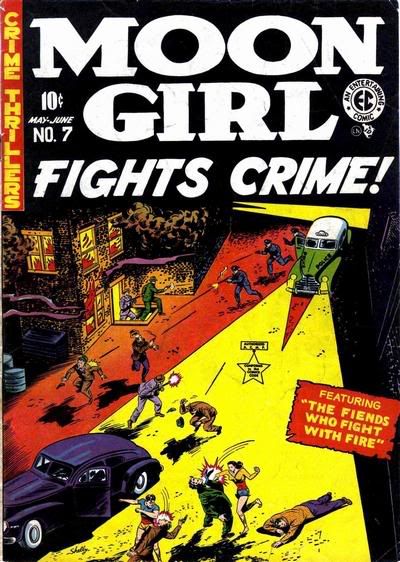 Two issues later, they decided to make the move to ROMANCE comics, and the best name change ever occured, as Moon Girl Fights Crime became.... A Moon, A Girl...Romance.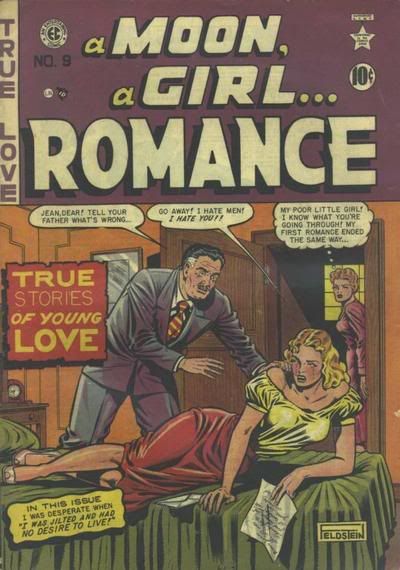 COMIC URBAN LEGEND

: Hank Pym appeared in comics BEFORE the Fantastic Four!



STATUS

: False

Plenty of current Marvel characters existed BEFORE the Fantastic Four made their debut in 1961. Patsy Walker, Fin Fang Four, Captain America, Namor, etc.

However, Hank Pym made his debut a few months AFTER the Fantastic Four, but not as a superhero, but rather as a scientist who devised a way to shrink himself. This adventure later inspired Marvel POST-Fantastic Four to make Pym into a superhero (I guess they figured out that superheroes were selling, sorta like EC and romance comics!).

Reader, thekamisama, though, recalled reading a reprint of a Marvel horror comic that ALSO featured a scientist named Pym!

Was this the same guy?

Luckily, another reader, Hoosier X, solved this dilemma, where he fills us in that the reprint comic Tomb of Darkness #22 DID, in fact, reprint a story from Strange Tales #75 featuring the scientist thekamisama remembers, AND the scientist's name WAS Pym!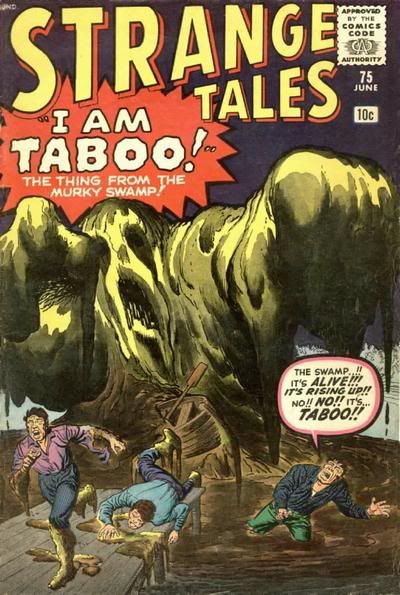 So it sounds good, no?

But as Hoosier X notes, this was an EDIT. The character's name was changed TO Pym, whcih was NOT the character's name in the original!

Tricky, Marvel, tricky!

Thanks, Hoosier X!



COMIC URBAN LEGEND

: The DC character Triumph was gay.



STATUS

: True

On his website, Christopher Priest discusses the hero, Triumph, and his frustration at Triumph's treatment at DC Comics.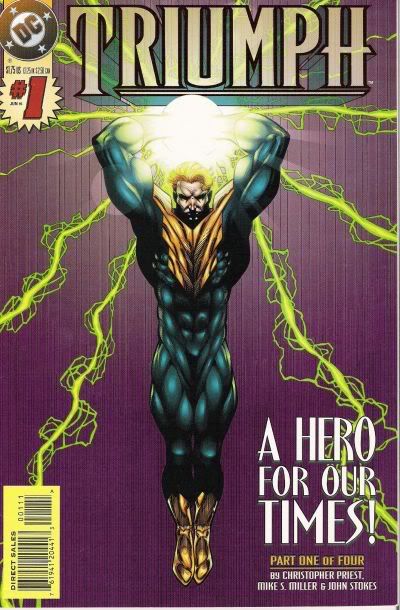 He also drops an interesting bombshell that, once mentioned, really DOES make sense...Triumph was gay.

According to Priest, "Triumph was gay, something probably only Brian and I knew since we didn't have an appropriate storyline to deal sensitively with that issue, but that was my subtext for his emotional center: how out of place and out of sync Triumph was with the DC Universe."

Interesting, eh?

And if you re-read the issues, it DOES fit!

Okay, folks, that's it for this week!

Thanks

for stopping by!