Seven Soldiers Edit Shocker!!
So, my pal
John Lombard
shared this interesting piece of post comic production editing with me, and it really shocked me.
Check out the following preview scans of Mister Miracle #1 from before the book came out (hence the preview part, natch)...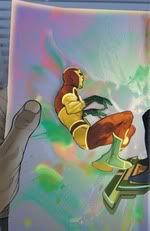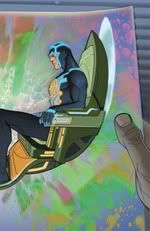 As you can see, initially, in the first issue, when Mister Miracle breaks on through to the Fourth World, he ALSO breaks through the Fourth WALL!!!

How cool would this have been in the comic?

What reasons do you think DC had for pulling it?

WHY would they pull it?

Can anyone think of a good reason?

In the alternative, feel free to just marvel at what could have been...