This Artist is Good - Seth Fisher
He is doing an arc on Legends of the Dark Knight (the first issue was released today).
He just did a cool interview with Tim Leong over at
ComicFoundry
.
So I figure now is good a time as any to talk about how good of an artist Seth Fisher.
There is a crazy line in the interview where Fisher says, "A lot of the editors said: 'We love what you are doing, but it's not like anything we have seen before so we don't want to take the chance.'"
You have to realize that the project he was shopping around when he was getting these replies was Happydale.
Look at this sample of Happydale (all images courtesy of Fisher's super cool
website
)...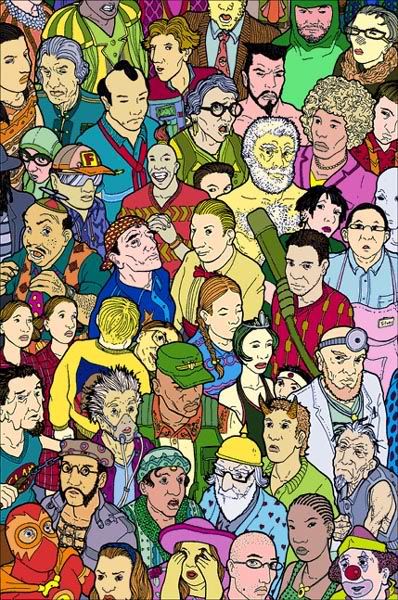 Can you imagine looking at this and saying it is not worth a chance?!!?

It is awesome!

Finally, Happydale was published, and Fisher moved on to various projects, doing a knockout job on all of them, with his standard detailed style (where he also acknowledges that people have different types of looks, which is always a plus with artists).

Projects like Vertigo Pop: Tokyo show off Fisher's wacky side...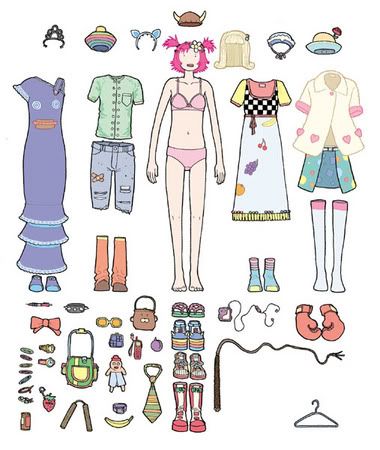 While projects like Green Lantern: Willworld show how Fisher can be as detailed as a Perez, only I think Fisher does a better job making the small details appear lively, and not over-rendered. Look at the fun details found in this dynamic cover of Willworld.




Finally, look at the imagination Fisher puts into his depiction of the future in the Flash: Time Flies graphic novel!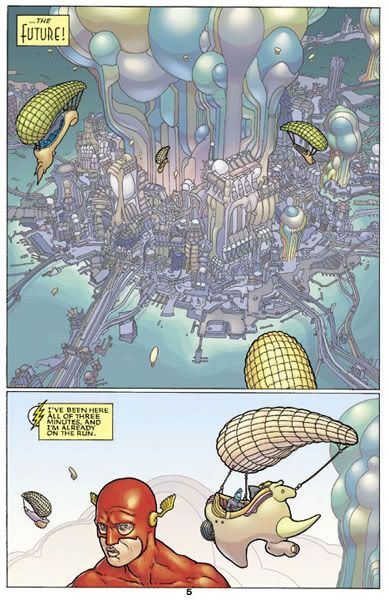 Fisher is a great talent, and it is good to see him getting more high profile work. I cannot speak to the story in the Legends of the Dark Knight comic released today, but I can surely vouch for the art.

As, well, Seth Fisher is a good artist.