This Artist Is Good - Joel Priddy
Joel Priddy is one of the most inventive artists working in the comic book business today.
One of the things that I have always really enjoyed about comic books is that no matter how many times we may think, "Oh, everything's been done," an artist can show us that we are sorely mistaken.
Priddy is one of those artsts.


His head must be deformed, with all the ideas that must be bursting out of his skull.

Take this page from his Eisner-nominated work, Pulpatoon: Pilgrimage...




The way that he takes a medium, comics, which is an interrelation of words and pictures, and actually goes so far as to depict an ACTUAL interrelation of words and pictures, in service of the story, is very impressive to me.

Of course, Priddy also can handle more straightforward work, as seen here with this lush, detailed work from The Baker's Son...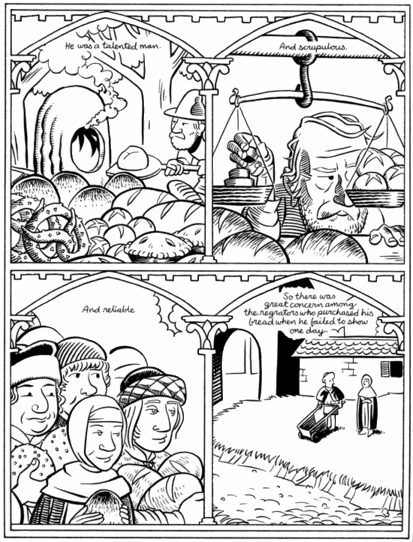 While his creativity is what I admire most about his work, I also am highly impressed with the way he knows how to use art to dictacte speed and motion and how a scene is read, as seen in, well, this scene....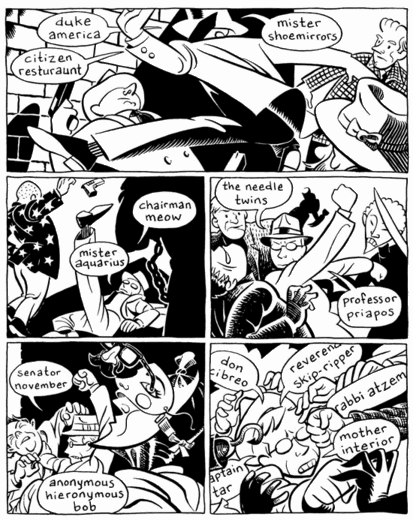 This very skill is evident in this nice short story, where Priddy essentially controls our reading of the scene with barely any effort at all, as he can do so with practically stick figures, that is how able he is. It serves to set up his punchline beautifully.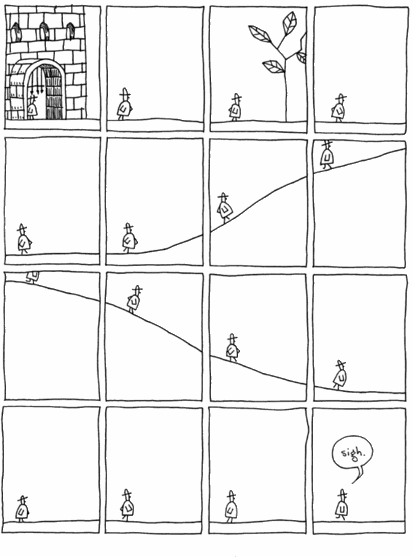 All the art above is courtesy of Joel Priddey's super awesome website, where you can find here.

Any other Priddy fans out there?