Tuesday happiness
So Tuesdays aren't exciting for much. It's not the second half of the week. It's not new comics day. You don't even get to share your weekend adventures with anyone unless you purposely held back on Monday.
Fear not. We at Comics Should Be Good feel your pain and we're here to relieve it. Our very own D. Alex Cox has been hard at work and we've got the photos to prove it. He's gathered the MOST INCREDIBLE BAND IN THE UNIVERSE and they are here for you to look at and love.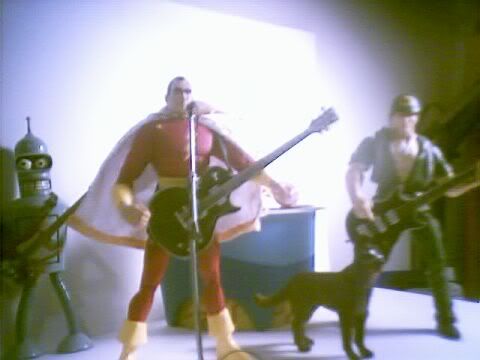 Holy crap! Is that . . .Bender on lead? Captain Marvel as a front man? Popeye on Keys?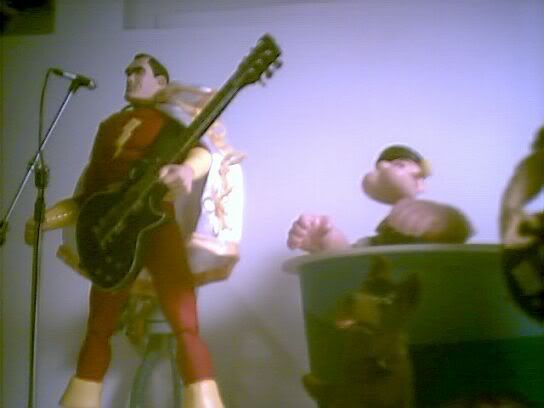 And Sgt. F. RAWK on bass?!?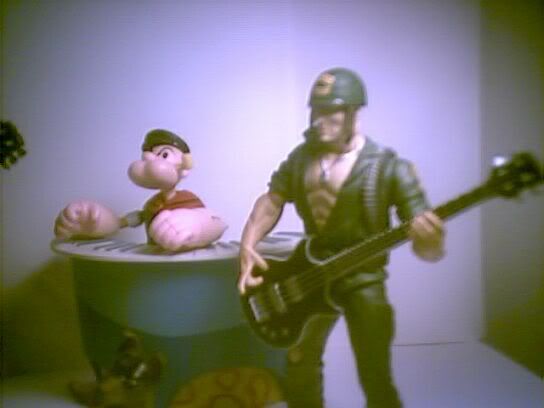 I couldn't help myself from posting these as soon as I got them emailed to me. It would be a crime to keep them from you.
Also enjoy this wonderful comic strip entitled
"Nerd Adventure,"
featuring the real true-life exploits of two of your favorite bloggers and a pal that doesn't blog because he's busy saving the world from asteroids.