Making the Horse Drink - Why Do Fans Give Jack Staff the Cold Shoulder?
We constantly hear from people about how they want "good, old fashioned superhero comics," and yet, when Paul Grist gives them exactly that, in his excellent Image series, Jack Staff, people just do not buy it. Another Image title, Invincible, is practically a calculated effort at appealing to just those fans - and it sells 11,000 copies, less than John Byrne's not-so-well-received Doom Patrol series. However, Invincible is a roaring success compared to the sales of Jack Staff, which sells about a quarter of the copies that Invincible does. So what gives? We have led the comic reader to the water, why will they not drink?


The usual response when someone mentions something like this is, "These are great comics that should be more popular! Comic readers suck!" Which is all fine and good, but that is said while the book sells 2,679 copies in the direct market.

2,679 copies!!! That is more than 1,000 copies less than REORDERS of the parts of that lame Judd Winick Superman/Captain Marvel team-up in the Superman titles!

That is HALF as many copies as Brian Pulido's War Angel.

So how can it be? How can something of such quality that is directed almost entirely towards filling the need that superhero fans SAY that they want filled (i.e. well-written, old-fashioned superhero stories), sell so poorly?

There are two possible explanations that make some sense to me...

1. These fans really DON'T want good, old-fashioned superhero stories. They just want good, old-fashioned superhero stories starring Batman, Superman, Spider-Man, Captain America, etc. Not NEW characters.

2. For some reason, fans do not appreciate Paul Grist's really great artwork. They can accept art light-boxed from a photograph in their superhero comics, but not artists who try to do creative things with shadow and layouts.

This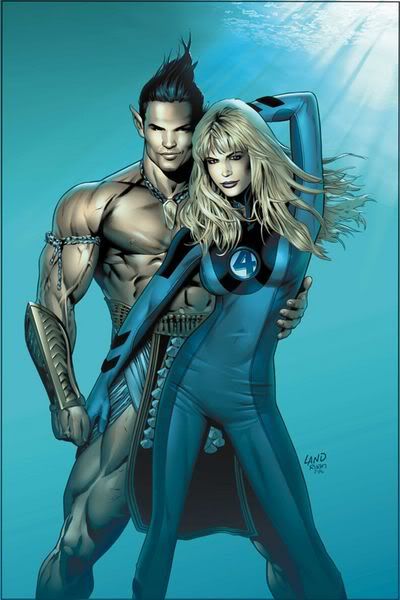 is great.

This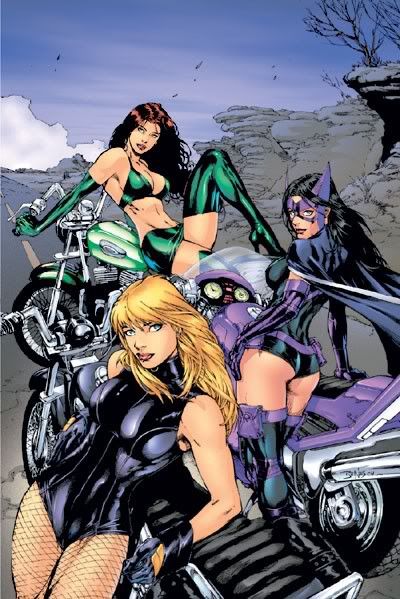 is great enough to warrant a promotion to a higher profile title.

But this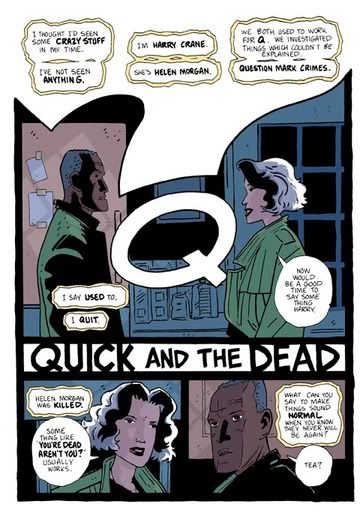 apparently is "too weird."

This is




too "amateurish" (as some people actually describe Grist's work).

I think, then, that the latter explanation is probably the BEST explanation, as it explains why Invincible, while still selling worse than titles DC is cancelling due to low sales, sells four times as much as Jack Staff. Old-fashioned superhero stories CAN be somewhat successful, but only if they contain certain styles of art.

It is too bad, because Paul Grist's Jack Staff, as Tadhg was just saying to me, is "a good throwback without pandering," or, in other words, just the kind of water a lot of comic fans SAY that they are thirsting for.