Why Should We Recognize Them? - A Closer Look at This Year's Eisner Nominees for "Talent Deserving of Wider Recognition"
With the Eisner Awards soon upon us (a week from today, I believe), I thought it would be a good idea to take a closer look at the five nominees for the Eisner Award for "Talent Deserving of Wider Recognition."


Going alphabetically, the first nominee is

Frank Cammuso

. His signature work is Max Hamm, Fairy Tale Detective.

Max Hamm is just as he is described. He is a pig who solves fairy tale related crimes, all done in a noirish style.

Here is an example of Cammuso's style on the book...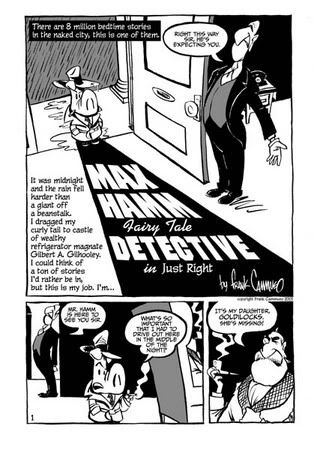 For more information about Cammusso, please feel free to check out his website here.

Next on the list is

Bosch Fawstin

, whose signature work is Table for One.

Table For One is a bold experiment in style, as the whole graphic novel takes place in one Manhattan restaurant over the period of one night.

Here is a preview of the comic...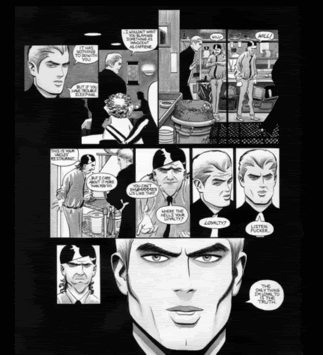 If you are interesting in learning more about Fawstin, here is a nice interview he gave to Chris Davis.

In addition, here is a link to his website.

Next is

Matt Kindt

, who is an experienced graphic designer, just recently getting almost universal praise for his work in comics.

He has done work for Pistolwhip Comics (specifically, their franchise title, Pistolwhip) as well as a recent comic called Two Sisters.

Here is an example of his art from Pistolwhip...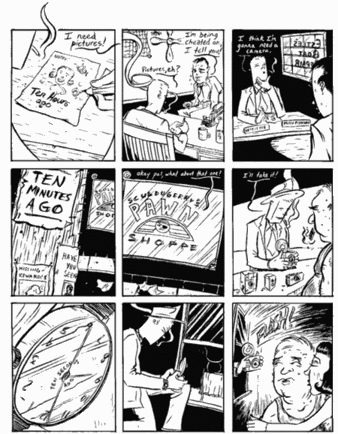 This is a link to Kindt's resume (complete with art samples), which is featured on Pistolwhip's website. The Pistolwhip website has additional links to Kindt's work.

Tim Leong recently interview Kindt for Comic Foundry. That interview can be found here.



Sean McKeever

really does not need me to hype him, as he has made quite a name for himself in the mainstream comic business, with his acclaimed Sentinel project for Marvel, as well as his excellent work on the two Mary Jane series.

In addition, he currently writes Marvel Adventures Spider-Man for Marvel, as well as the recent release (to acclaim as well) Gravity, starring a brand new Marvel hero.

Still, if you have not heard of him before, by all means, check out his website here. He is a fine writer.

Last, but certainly not least, is

Raina Telgemeier

.

Her work includes Takeout and Smile.

Raina won the 2003 Friends of Lulu Kim Yale Award for Best New Talent (by the by, Kim Yale really was awesome, wasn't she?).

That award was for her work on the mini-comic Takeout, which I will now show an example from...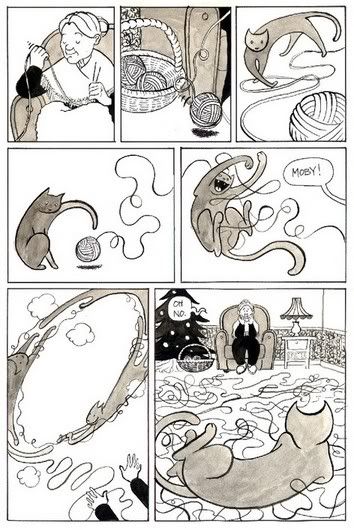 Her other work, Smile, is a webcomic.

Here is her website.

I hope this will give you some reason to persue some of the projects described here, or at the very least, I hope this will be able to impress people at the Eisners or the San Diego Comic Con with how much you know about independent creators...hehe.