The Epitome of Liefeld
Looking at this preview piece from Rob Liefeld's upcoming short stint on Teen Titans with Gail Simone, I am struck by how well that this piece sums up Liefeld's artistic career.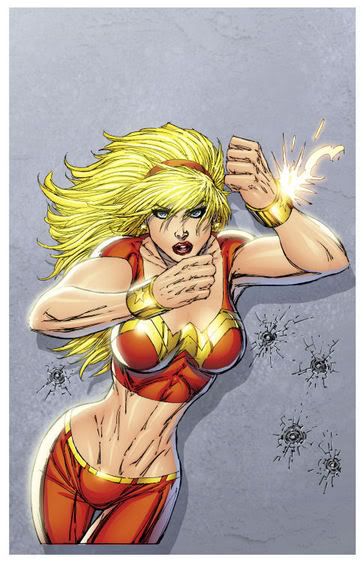 For those who dislike him, this piece is pretty funny, as it is full of the things that people generally make fun of him for.
- The increased bust size (on a teen girl, to boot)
- The weird looking hands
- The wristbands covering up the lack of wrists
- The odd anatomy
However, for those who like him, this piece is also a good example of why Liefeld is so popular.
- The piece is very dynamic and striking.
- The piece draws your attention to it, with the stiltled power of the drawing (and yes, some would say it draws them to it because of how bad it looks, like a trainwreck draws in an audience).
So it struck me as quite amusing how well this piece reflects both why Liefeld is mocked as an artist and also why there are so many fans of his art.